2 Filipina Producers to Represent PH in Rotterdam Lab 2021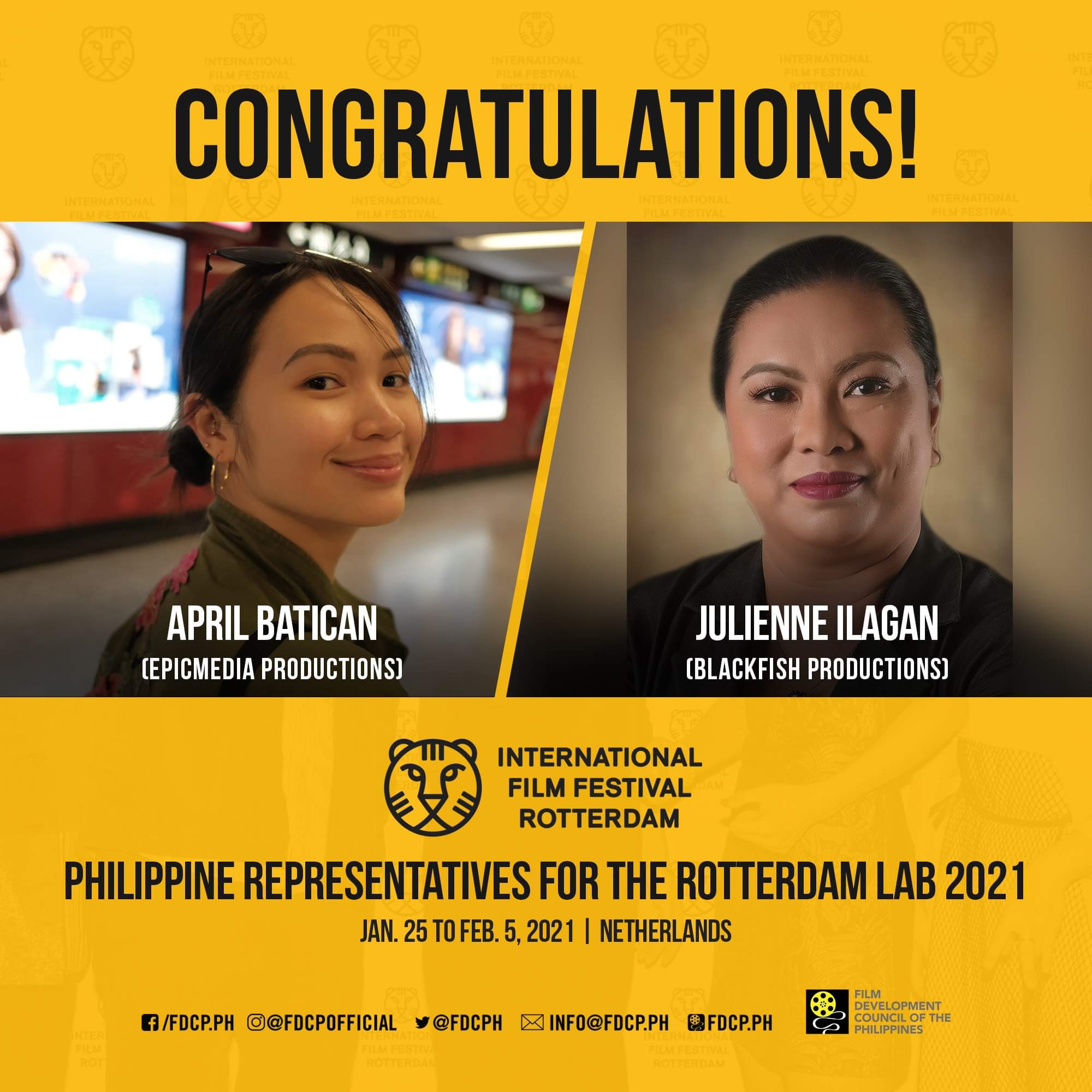 MANILA, PHILIPPINES, DECEMBER 22, 2020 — The Film Development Council of the Philippines (FDCP) has selected two emerging female producers to be the country's representatives in the online 21st Rotterdam Lab of the 50th International Film Festival Rotterdam (IFFR) in the Netherlands.
April Batican from Epicmedia Productions, Inc. and Julienne Ilagan from Blackfish Productions will take part in the international training and networking for selected up-and-coming producers from around the world in Rotterdam Lab 2021 that will be held from January 25 to February  5. 
Rather than having an open selection process, Rotterdam Lab participants are nominated by IFFR's international partners such as the FDCP. The national film agency issued a Call for Participants in October for emerging producers who have at least two short films and are working on a feature film with the aim to co-produce or work internationally.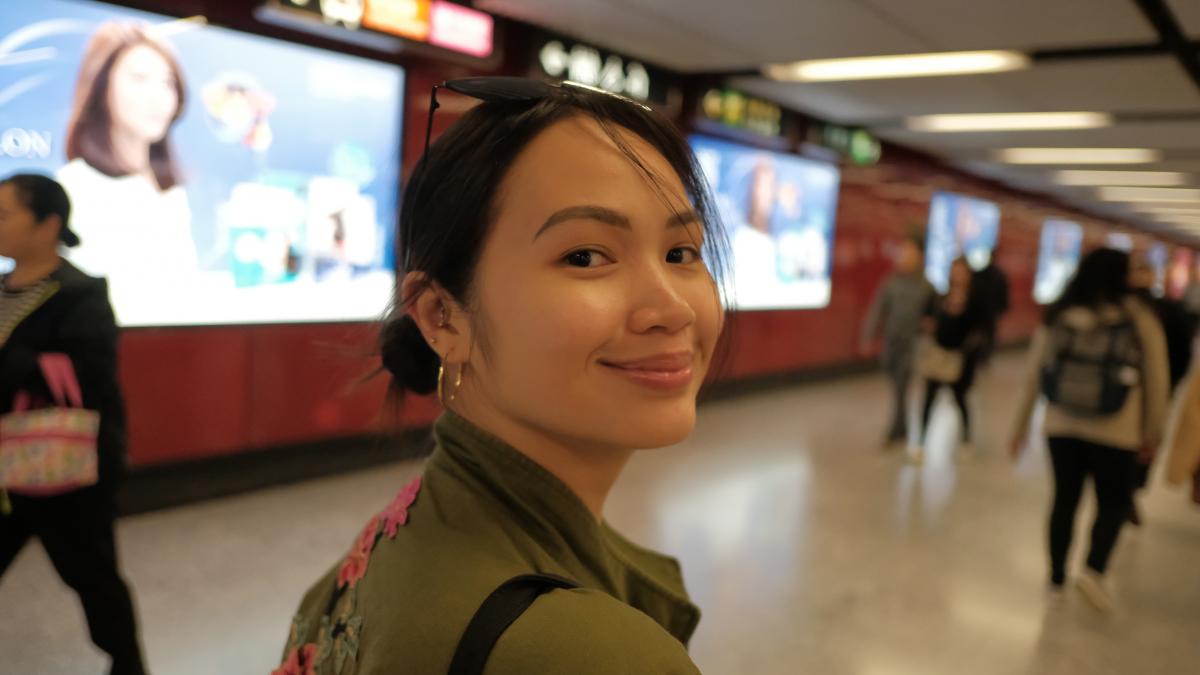 Epicmedia's Batican worked on Bradley Liew's "The Tapes" (as producer and line producer), Carlo Ledesma's "Sunod" (as line producer), Liew's "Motel Acacia" (as line producer), Kerwin Go's "Mina-Anud" (as producer, line producer, and talent coordinator), and Johanna Pyykkö's "The Manila Lover" (as line producer and casting director). 
At present, Batican is producing "Purple Sun" by Carlo Enciso Catu, "Tupada" by Joy A. Aquino, and "Bula sa Langit" by Sheenly Gener. "Purple Sun," which was part of Full Circle Lab 2019 and FDCP Project Market 2019, is also being produced by Bianca Balbuena and Taro Imai. 
Meanwhile, Ilagan of Blackfish Productions is the director, writer, and producer of "Kauyagan (Way Of Life)," "Saop (The Tenant)," and "Balot.Penoy.Asin." Her current projects include "Let Her Die Slowly" by Joe Bacus for which she is the producer and "Beneath the Multicolored Summer Sky" wherein she is the writer and producer of the documentary.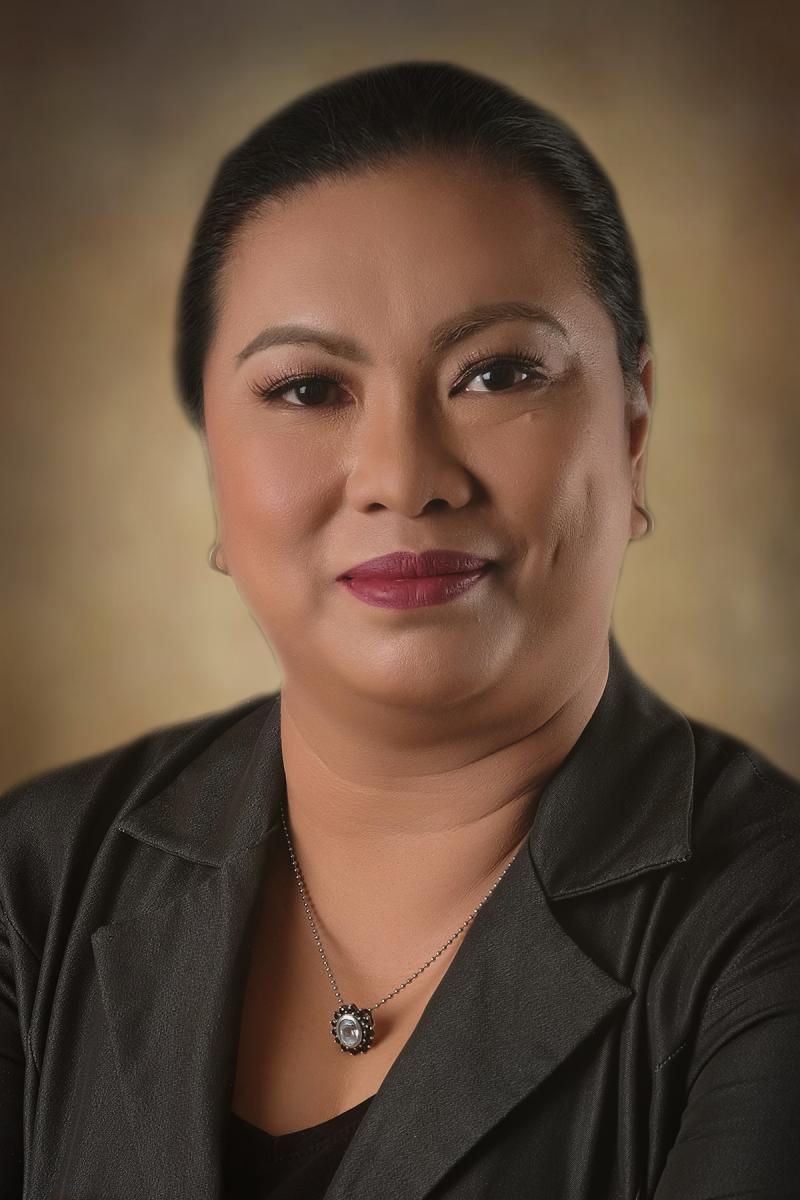 Ilagan is also working on "Virgins of the River" as the director, writer, and producer. "Virgins of the River" is a finalist of the FDCP's Southern Voices Film Lab (SOVOLAB), an intensive script and development lab for Mindanaoan filmmakers that aims to discover stories from the South and empower the voices of Mindanao.
At Rotterdam Lab 2021, Batican, Ilagan, and other participants who are at the beginning of their film production careers will get to learn about basic elements of international film production, insights on developments in the global film industry, company management, developing skills, and expanding a filmmaker's international network.
The Rotterdam Lab for talent development is among the IFFR Pro initiatives that provide year-round guidance and support to film professionals. Also part of the IFFR Pro are the CineMart co-production market, the Hubert Bals Fund for independent cinema, and IFFR Pro Hub which offers masterclasses, panels, debates, and professional services.
Source: https://www.fdcp.ph/media/2-filipina-producers-represent-ph-rotterdam-lab-2021