FDCP Highlights Asian Film Industry in Philippine Cinema Night and Screen Talk at Busan International Film Festival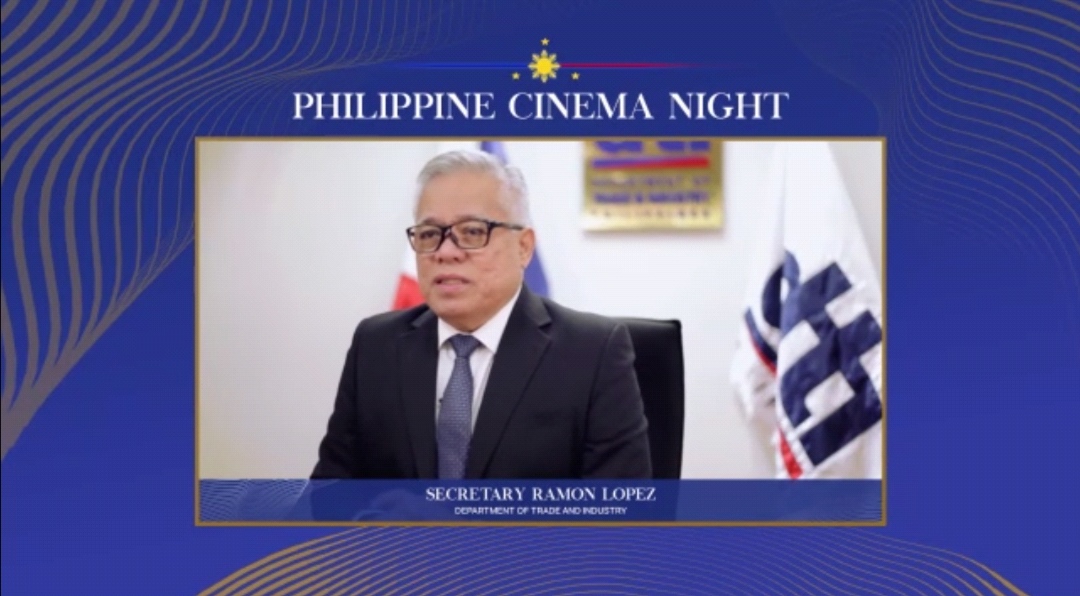 November 09, 2020
by Rosy Mina
MANILA, PHILIPPINES, NOVEMBER 9, 2020 — The Film Development Council of the Philippines (FDCP) brought to the forefront not only the Filipino film industry but Asian Cinema as well in two key events held during the 25th Busan International Film Festival (BIFF) in South Korea.
The national film agency's Philippine Cinema Night on October 27 celebrated the Filipino participants in the BIFF, spotlighted the Philippine works produced during the lockdown, and launched the ASEAN Co-Production Fund. 
The FDCP also sponsored "Screen Talk: Asian Production Bounces Back" on October 26. The webinar, which was part of the ScreenDaily Talks Live Q&A series, had FDCP Chairperson and CEO Liza Diño as one of the speakers. 
The Philippines was among the 68 countries that participated in this year's BIFF that was held from October 21 to 30.
A toast to Philippine Cinema
The FDCP-hosted Philippine Cinema Night was opened with a Welcome Address by Department of Trade and Industry (DTI) Secretary Ramon M. Lopez. He spoke about the DTI and FDCP's partnership in promoting Philippine entertainment as a viable industry for investment. 
"Our films and television series serve as probable global commodities in the international market. This is only possible because of the capable, creative, and competent men and women in our country's film industry," stated Lopez.
He also mentioned how most of the public sought comfort from films and television shows online while under lockdown. "The pandemic has also made us realize the importance of good content and a strong, creative industry. COVID-19 has shown us what artists for centuries have been saying. Art is important. Moreover, art isn't just a luxury. It's a necessity," he added.
Department of Tourism (DOT) Secretary Bernadette Romulo-Puyat also gave a Welcome Address wherein she mentioned the one-stop-shop assistance provided by FDCP's FilmPhilippines Incentives Program.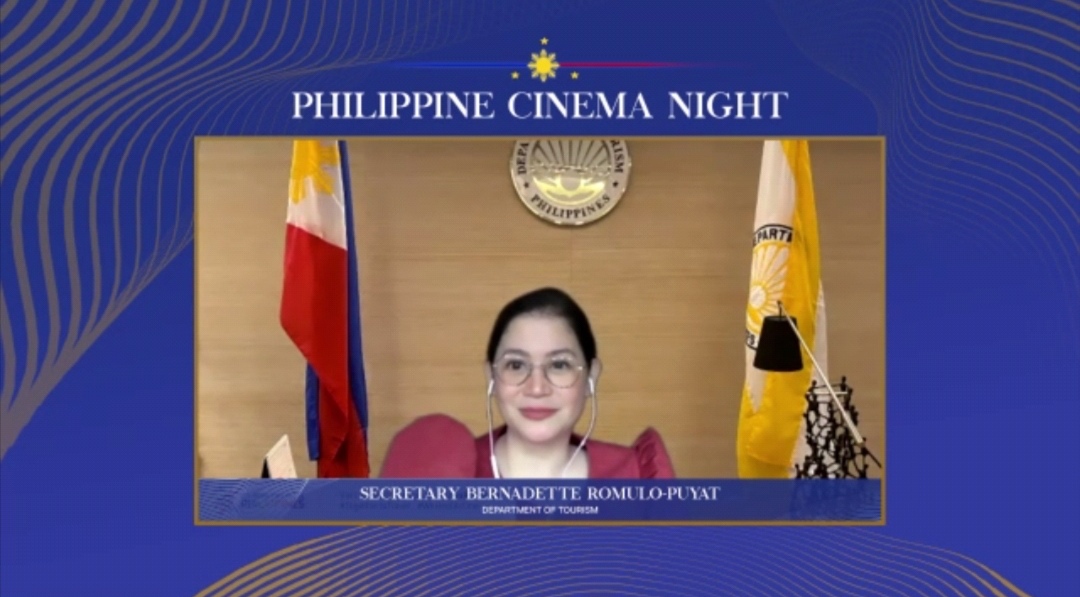 She also talked about the crucial role of Philippine Cinema. "The film industry has long been an important vehicle for constructing and promoting national identity. Through our films, Filipino values, culture, and heritage are shared with the global audience," remarked Romulo-Puyat. 
She continued, "Once global travel restrictions are lifted and the worst of the pandemic has passed, on behalf of the entire country, I would like to invite and welcome foreign producers interested to film in the Philippines as Francis Ford Coppola and Oliver Stone have done in the past."
The Trade and Tourism Secretaries also lauded the Philippine representatives in BIFF 2020. These are full-length features "Death of Nintendo" by Raya Martin and "Cleaners" by Karl Glenn Barit in the A Window on Asian Cinema section and shorts "How to Die Young in Manila" by Petersen Vargas and "Kids on Fire" by Kyle Nieva in the Asian Short Film Competition of the Wide Angle section.
heron Dayoc's "6th Finger" was in the Asian Project Market while 10 companies were part of the FDCP's virtual Philippine Pavilion in the Asian Contents & Film Market: Atom & Anne Mediaworks Corporation, BLINK Creative Studio, Digital Dreams Inc., Go Motion (WeLoveMotion Inc.), Heartleaf Film Production, North Luzon Cinema Guild, Inc., MadScientist Media Production, Rein Entertainment Productions, Tuldok Animation Studios, Inc., and VY/AC Productions.
Continued collaborations among Asian film industries
Korean Film Council (KOFIC) Chairman Oh Seok-geun also sent his congratulatory greetings to all Filipino BIFF participants, praising their amazing talents. "I know very well that more and more films from the Philippines are garnering the well-deserved attention from all around the world and pursuing a variety of international collaborations," he commented.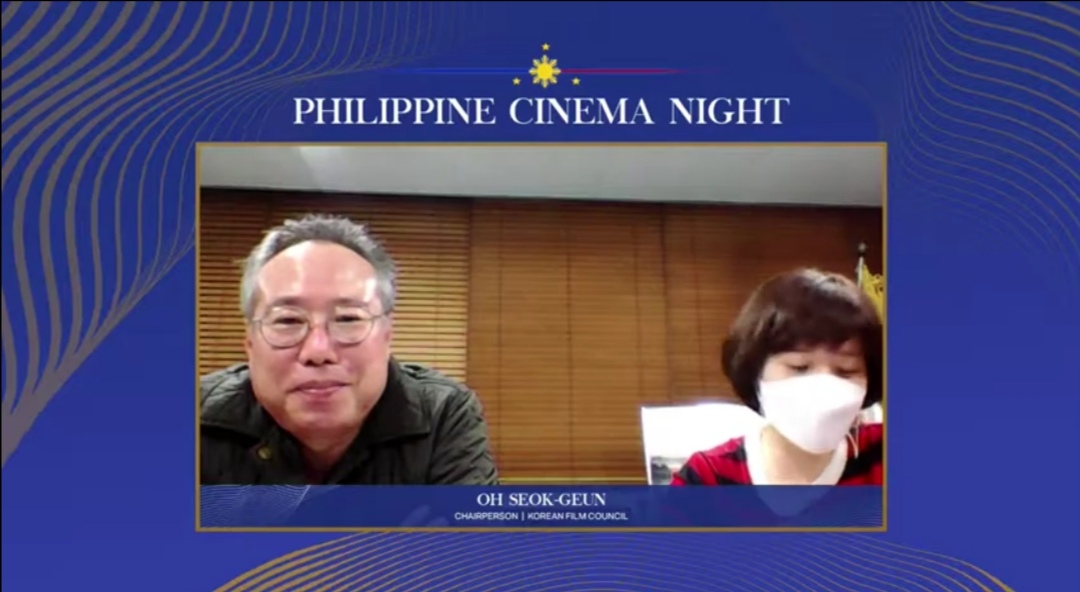 Oh also cited the "visionary leadership" of FDCP Chairperson and CEO Liza Diño by saying, "I know how much passion and love she has for the Philippines' audiovisual industry and how selflessly she works to promote it." 
In the midst of the pandemic, Oh pushes for more cooperation in the region. "We do what we do because we just love what we do. So what can we do but to help each other and support each other so we can overcome this challenge together," he said.
Diño thanked Oh for being a passionate partner of the FDCP as well as of Asian Cinema, and brought up how she and the KOFIC Chairman discussed how they can support Asian filmmakers. 
She also spoke of the launch of the ASEAN Co-production Fund (ACOF) of the FilmPhilippines Incentives Program. The ACOF is a selective fund of up to USD 150,000 for feature film co-productions of companies from the Philippines with companies from members of the Association of Southeast Asian Nations (ASEAN). 
The resilience of the Filipino film and audiovisual industry
The FDCP Chairperson thanked DTI Secretary Lopez and DOT Secretary Romulo-Puyat for their unwavering support for the film and audiovisual industry along with the various government officials who attended the virtual Philippine Cinema Night. "It just goes to show that we are coming in strong and we're coming in full force to support the Busan International Film Festival, specially our filmmakers and production companies representing our country," said Diño.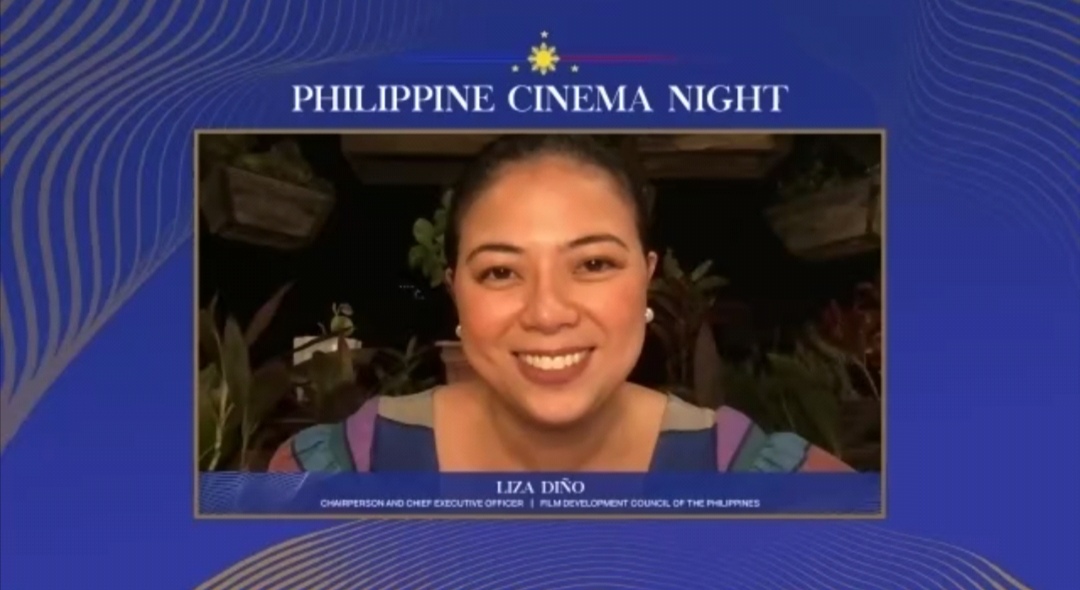 Among the government representatives were Philippine Ambassador to Italy Domingo Nolasco, Pangasinan 4th District Rep. Christopher de Venecia, Department of the Interior and Local Government (DILG) Undersecretary Martin Diño, and Department of Science and Technology Undersecretary Rowena Cristina Guevara. 
Also in attendance were Board of Investments Director Evariste Cagatan, Department of Finance Director Sheila Castaloni, DTI-Jakarta Commercial Attaché Jeremiah Reyes, DTI Director Anthony Rivera, DTI Division Chief Maria Teresa Loring, Bureau of Immigration Spokesperson Dana Sandoval, Film Academy of the Philippines Director Ed Totanes, National Commission for Culture and the Arts Director Roland Tolentino, Fidel Pamintuan of the League of Cities of the Philippines, Inc., Atty. Marc Bragado of the Department of Education, and DTI's Anna Karenina Buenafe.
Diño then talked about the resilience of Filipino filmmakers as evidenced by the seven QuaranCinema Productions ideated, created, and screened during the lockdown: "Heneral Rizal" of  Tanghalang Pilipino and Voyage Studios, "Taguan" of TBA Studios, "Lolo Doc, Lola Doc & Ang Dalawang Junior" of Tanghalang Pilipino and Voyage Studios, "Pamanang Pahina" of Tanghalang Pilipino and Anino Shadowplay Collective,  "Oh My Sexual" of Taurean Pictures and Greenlight Studios, "Hello, Stranger" of Black Sheep, and "Gaya Sa Pelikula" of Globe Studios.
"Our mutual love for our craft serves as a driving force to help us pursue our talents and abilities. We may have lost many things during these strange times but we have not lost our artistic freedom and capacity to express ourselves through the language of film," Diño remarked. "To stop its demise, the industry repackaged itself to adapt to the new norm. Innovative and creative minds experimented with new platforms to reach the audiences."
Asian Cinema puts up a strong front in the face of COVID-19
The resilience of Philippine Cinema resounds throughout the Asian region, and this was discussed by Diño in "Screen Talk: Asian Production Bounces Back," which was sponsored by the FDCP. Screen International Contributing Editor Wendy Mitchell was the moderator while Hong Kong-based producer and production director Jacqueline Liu, South Korean producer Kim Hyo-jeong, and Singaporean producer and screenwriter Jeremy Chua joined Diño as the webinar speakers.

The FDCP-sponsored "Screen Talk: Asian Production Bounces Back"
"I hope that through the partnerships among the regional countries, we create a stronger market and see the value and the opportunity here to maximize audiences within our region," stated Diño, who expressed hope for regional collaborations to continue and prosper.
Diño and her fellow speakers also talked about various safe filming protocols, production practices in the new normal, film financing trends, and the viable possibilities of having co-productions amid the pandemic. 
In addition, Diño mentioned how the FDCP has been responding to the pandemic situation through the Disaster/Emergency Assistance and Relief (DEAR) Program, FilmPhilippines Incentives Program, Safe Filming Program, and CreatePHFilms Philippine Cinema Funding Program.
Source: https://www.fdcp.ph/media/fdcp-highlights-asian-film-industry-philippine-cinema-night-and-screen-talk-busan