Korean Film Festival 2021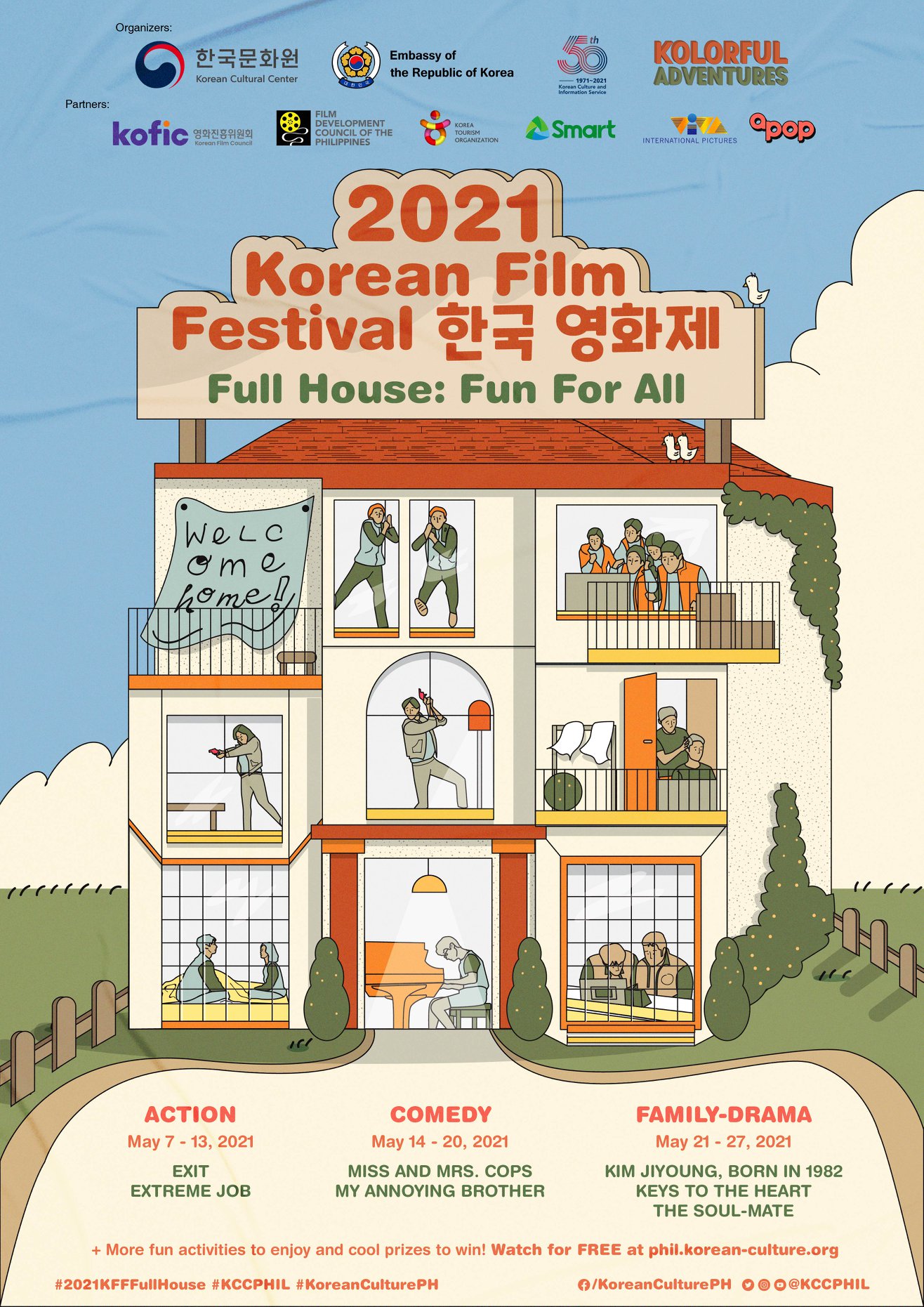 In partnership with the Film Development Council of the Philippines, the Korean Cultural Center (KCC) in the Philippines will be bringing back the crowd-favorite Korean Film Festival (KFF) online from May 7 to 27 in celebration of Family Month in Korea.
With the theme "Full House: Fun for All," this year's festival will showcase a lineup of seven outstanding films with diverse genres namely, action, comedy, and family drama FOR FREE through KCC's website (http://phil.korean-culture.org/).
Organized by the KCC PH and Embassy of the Republic of Korea in the Philippines, the 2021 Korean Film Festival "Full House: Fun for All" aims to exhibit various film selections that can be enjoyed by families at home. Check out Korean Cultural Center in the Philippines to know more about the much-awaited film festival!