Session 6: Backstage Access: How Are Film Festivals Migrating Virtually?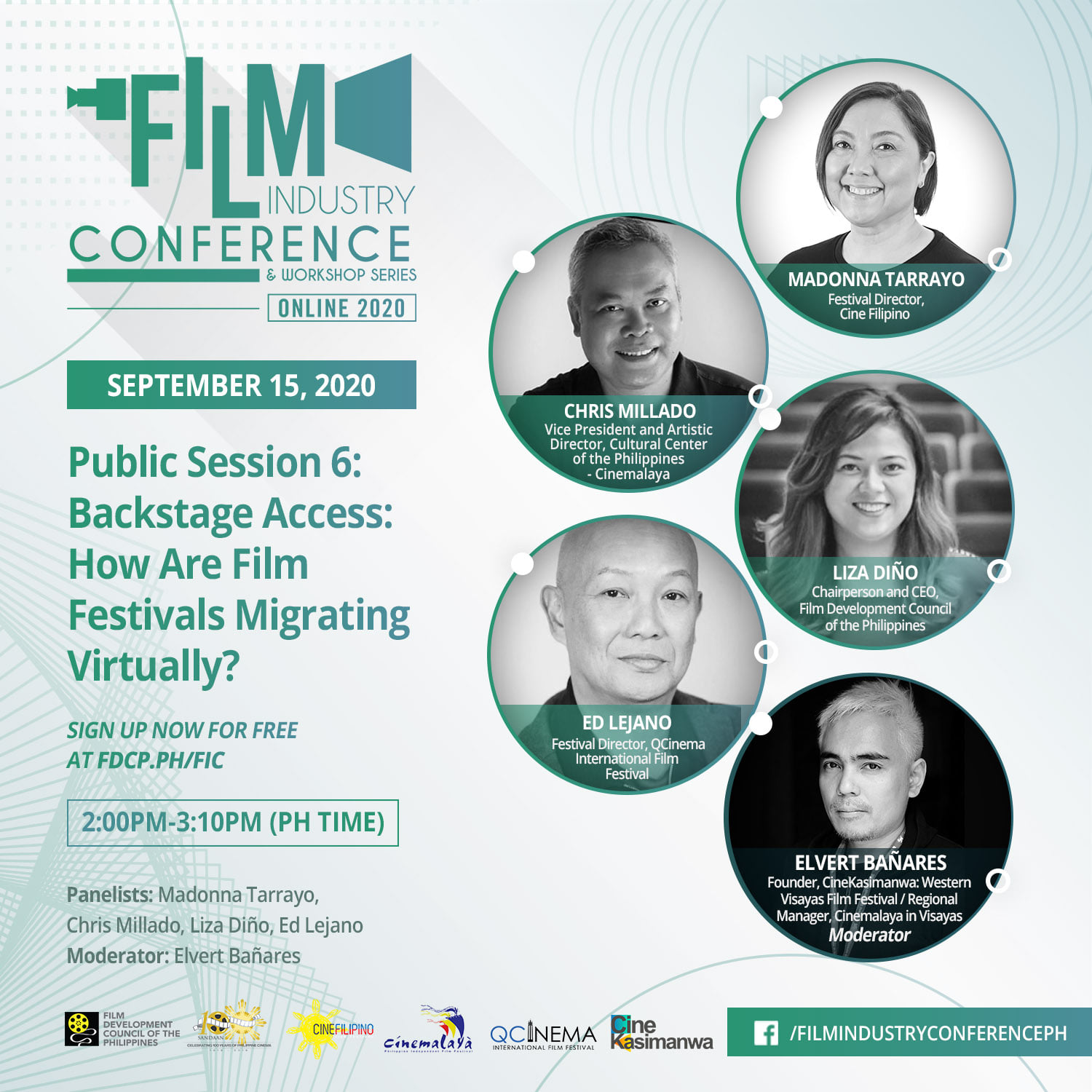 September 15, 2020 (Tuesday) 2:00PM-3:10PM
Panelists:
Madonna Tarrayo | Festival Director, Cine Filipino
Chris Millado | Vice President and Artistic Director, Cultural Center of the Philippines - Cinemalaya
Liza Dino | Chairperson & CEO, Film Development Council of the Philippines - Pista ng Pelikulang Pilipino
Ed Lejano | Festival Director, QCinema International Film Festival
Moderator: Elvert Banares
The pandemic necessitated the cancellation of live events and physical mass gatherings across the world, film festivals and markets including the major festivals and the independent ones have initiated to migrate their programs virtually. Let's analyze the transitions made from an actual live event to a virtual event from the process, changes, successes, noteworthy lessons learned, and the future of the Philippine film festivals from our very own local film festivals.