White Slavery Review: Awful things still happen in reality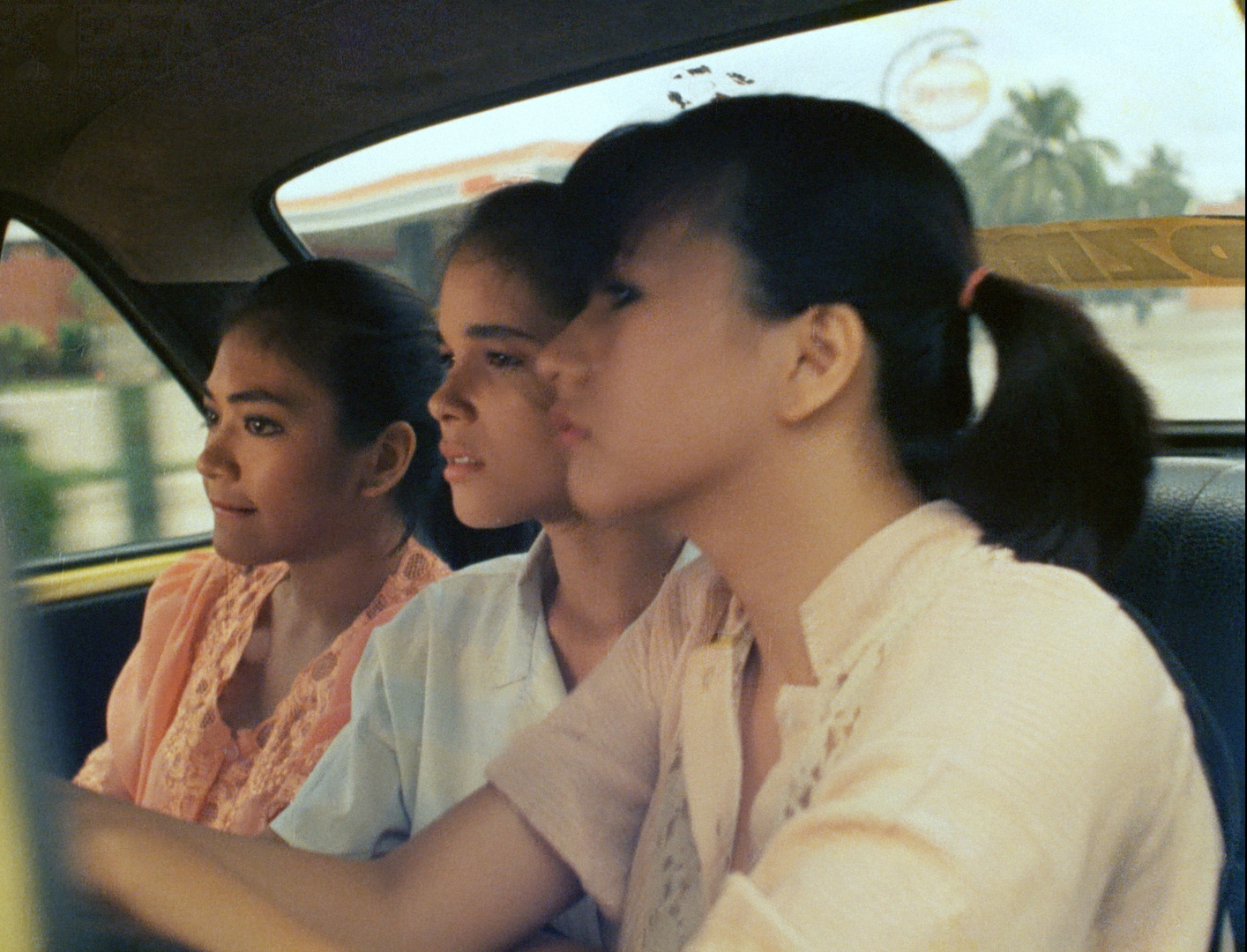 "White Slavery" (1985) by Lino Brocka stars Sarsi Emmanuelle, Emily Loren, Jaclyn Jose, and Ricky Davao. Though the title in itself already warns viewers of the foreshadowed grim circumstances that would happen, the film begins with upbeat music while scenic views of Manila during the mid-'80s are shown to the three protagonists on their ride to where they are supposed to stay while working in the city. There is a sense of promising fulfillment and success, ready for them to take.
Simply put, the film is about the plight of three young women from the province who dared to venture into the city to find better opportunities. Yet upon their arrival, they eventually realize that their place of lodging is actually a sex den as they are forced into prostitution. One can take the harsh predicament of the characters in the film as just part of the narrative, which is a typical tragedy for those from the province who simply want to provide for their families back home. But unfortunately, they fall prey to opportunists who would like to take advantage of their innocence. We cannot deny that these things still do happen in many places around the world, and even today with all the modernity which this awful trade has also adapted with.
Viewers of the film may see the depiction of the resilience of these victims, as Joy later on embraces her situation, Pinang half-heartedly keeps on with disgust, while Linet clearly shows her refusal. Another perspective would be on how too late the punishment would come for those who we can undoubtedly identify as antagonists and how unsatisfactory justice had come for these victims of crimes. Be as it may, awful things still happen in reality.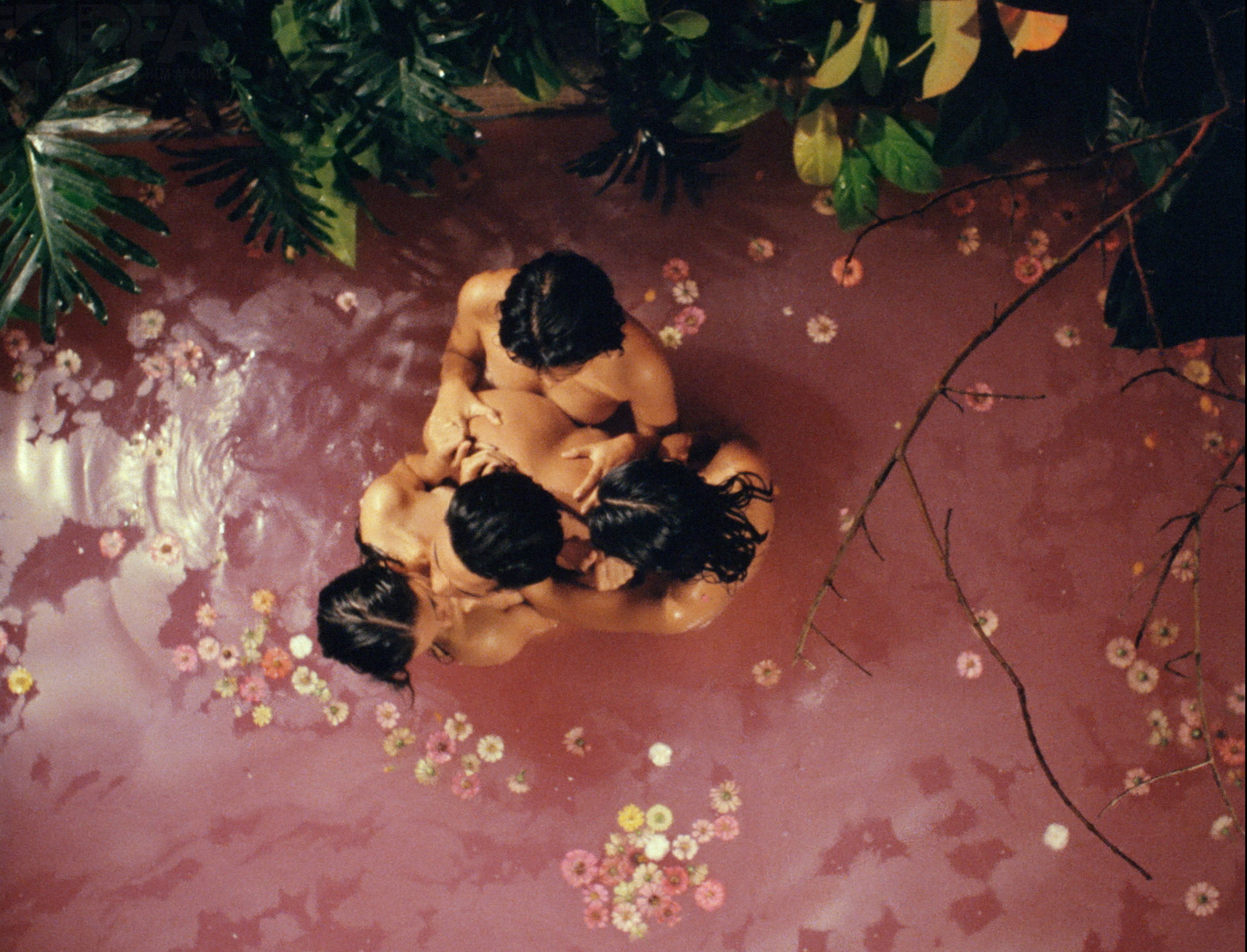 Lino Brocka always tends to show reality through the eyes of the cameras, considering how the audience can relate. A bird trapped in a cage with a little freedom as what is shown during the first few exchanges between Joy and Pinang,
"Ba't kaya nila sinara itong bintana?" "Ay! Nakapako,"
shows that the characters are captured and trapped, not knowing when they will be free again. One scene which shows the other girls bargaining for some accessories and a woman told a fortune teller,
"Puta ka, sa trabahong ito puro lalaki na nga eh. Ang gusto kong malaman ay kung yayaman ako,"
strongly reflects why they were trapped in the sex den in the first place – to provide for their family, even without men. This was supported by Linet's line when she was offered to star in a film for Betamax,
"Tatanggapin ko…kailangan ko ng pera eh,"
selling herself in exchange for the ease of life. However, these women wanted nothing but to provide comfort for their family back home. Although this film was shown almost 36 years ago, this harsh reality is still present today. There are still the likes of Joy, Pinang, and Linet who risk their life chasing the greener pastures in the Metro or abroad; unfortunately facing a different scenario than what was briefed to them.
How many Joy's are there who try to endure everything just for the sake of her family? Perhaps, her name has a deeper meaning — she provided strength to her friends all throughout the movie, a beacon of hope and joy for them, yet inside, she is helpless and can do nothing but to go with the flow of the system. Blinded with the reality, Pinang, who is disgusted by her job and life, does not lose hope because her partner risks his life to save them from the danger of her boss. Coincidentally, her name is often used as a prefix in Filipino grammar to form a verb. Perhaps Pinang can be "pinang-alay" together with her partner in order to be free from the business. Unfortunately, Linet lost her life before they were released from the business. She was in denial of her life and reflected on the people who were still imagining what could have been in their life.
Prints of the film that were initially scanned by the Philippine Film Archive (PFA), formerly known as the National Film Archives of the Philippines (NFAP), came from the films deposited by the Philippine Information Agency. The first reel did not have the opening billboard texts so it was edited in during the restoration project with Central Digital Lab.
The "restored" version of this film got its (unceremonious) premiere during the 2nd Pista ng Pelikulang Pilipino of the Film Development Council of the Philippines (FDCP) at the Samsung Hall of SM Aura in Taguig City with a speech from Boy Villasanta, one of the witnesses during the film's planning, pre-production, principal photography, and post-production to the film's initial showing.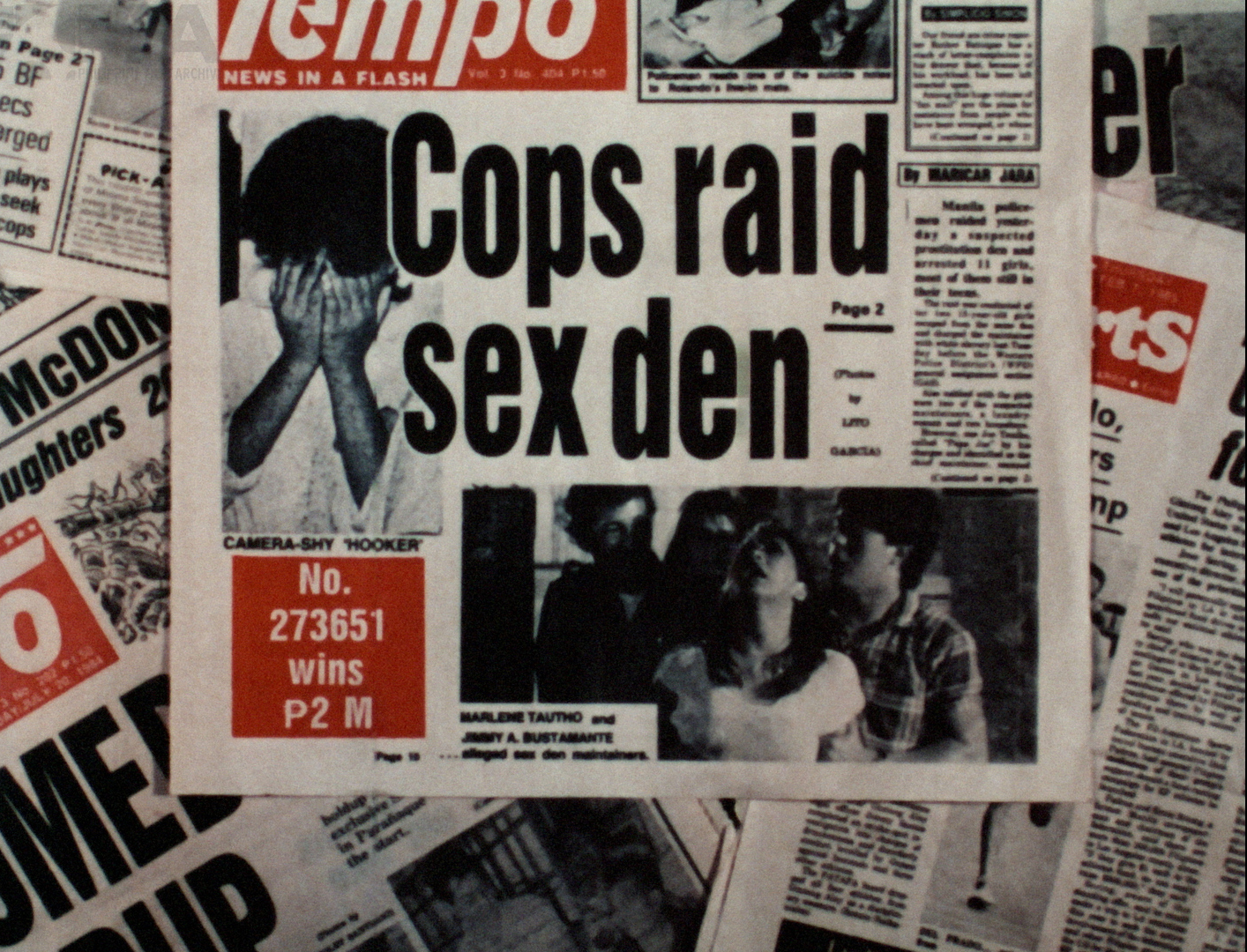 Overall, "White Slavery" is a Brocka film showing the reality of life with various hidden messages; a creative piece of art that one must watch. This movie shows a lot of rape scenes, which could mean that there are people who will rape figuratively to satisfy themselves. There will always be the "white" people who enslave the oppressed, thinking they are greater than anyone else. Nonetheless, one must only be as brave as Joy, optimistic as Pinang, and as simple as Linet to survive the harsh reality of the world, and to be as free as the birds.